I pride myself on coming up with solutions and ideas for spaces that aren't necessarily obvious to my clients or other people.  In this project my clients had an empty space under the stairs. They also had a dead-space to the side of the stairs.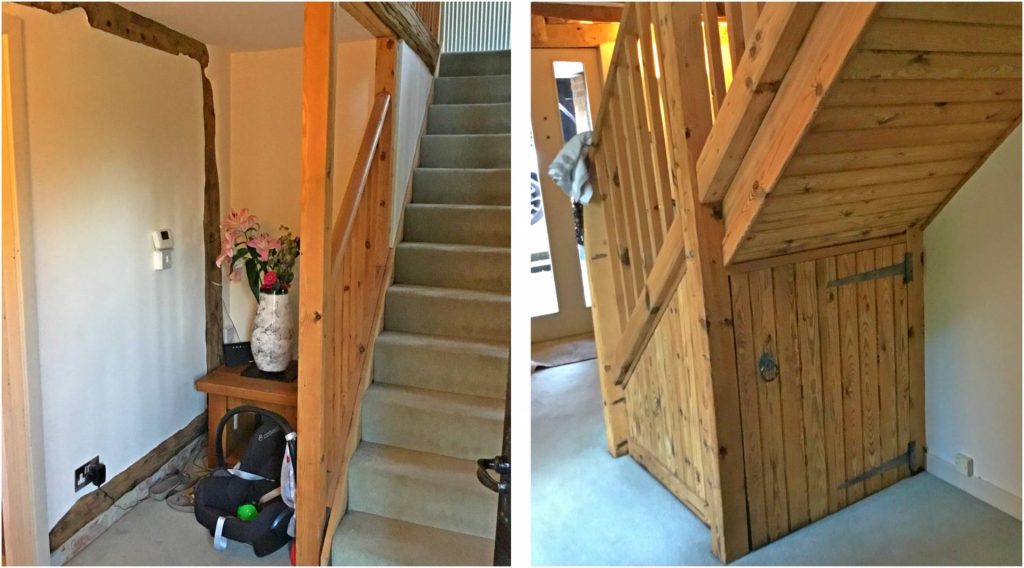 The Brief
The aim was to achieve more storage for their family and after an initial meeting I came up with some ideas that we spoke through. I also provided concept sketches and plans.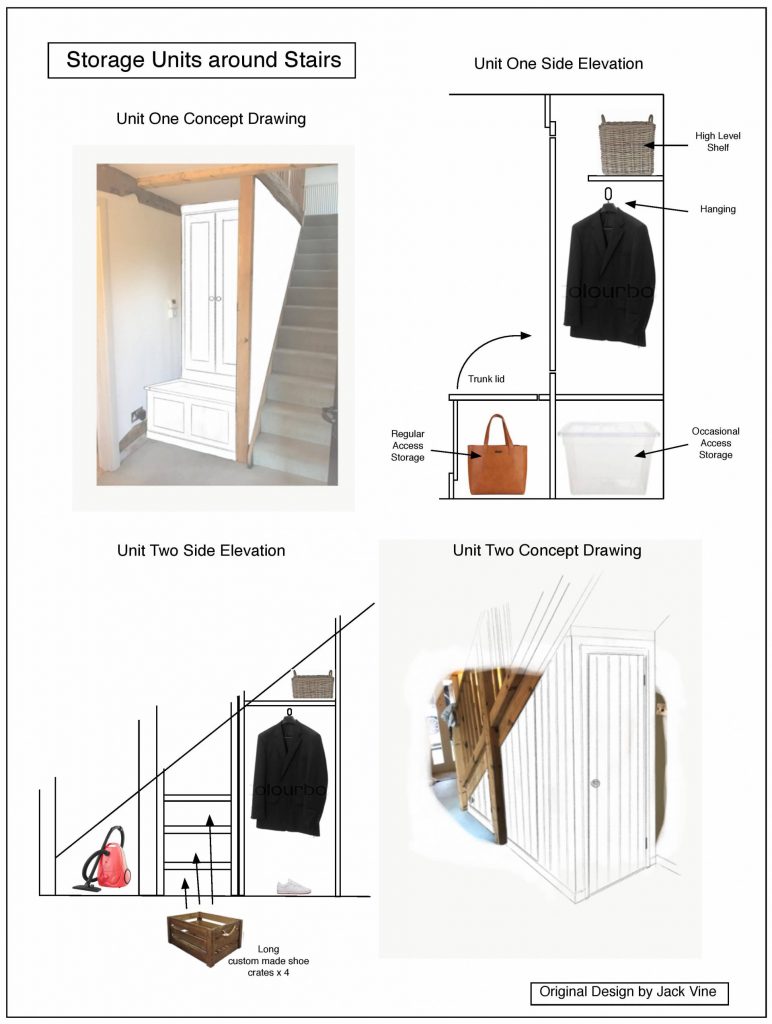 I designed an understairs unit to accommodate the hoover and coats. As neither of the sections individually required the whole space, I added an additional shoe cupboard with pull-out custom-made wooden boxes. By making the boxes pull out mean the full depth of the space was completely utilised. Pull-out boxes as opposed to drawers allowed better access. Rummaging for football boots or heels it could then be done with ease.

The dead-space to the side of the staircase was not practical for anything. By taking away a small section of banister and continuing the wall down to the bottom of the stairs, I was able to fit in an additional storage seat trunk. This gave my client somewhere to sit to put on shoes. The space inside could also be used store bags. In the back section of the space I constructed another cupboard with low storage.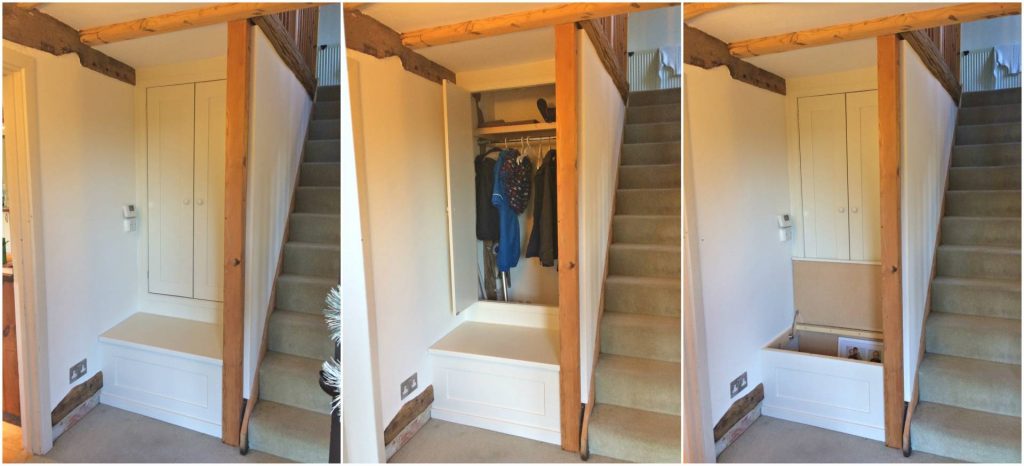 I designed and made the unit to have a tongue and groove finish. This suited the style of the property. I hand painted the whole unit to finish with a paint colour they had used throughout the property. This made the unit blend into the space and seem as if it had always been there.
The Result
The client was really happy with the results.
It might seem like a lot of storage, but I think you can never have too much storage in your hall, especially if you have a busy family like myself and this particular client.
If you would like a quote or ideas on what to do with that awkward space that nothing quite fits in, please do give me a call or send me a message.