My client used the space under their stairs which was open to store all their bags, coats and shoes but because of the open plan design it made the hallway always look untidy. They asked me what could be done to address the issue, and asked whether I could work some old oak beams into the design to make the piece feel like it had been there all the time. After coming up with several designs and concepts of how to use the space they settled on this design.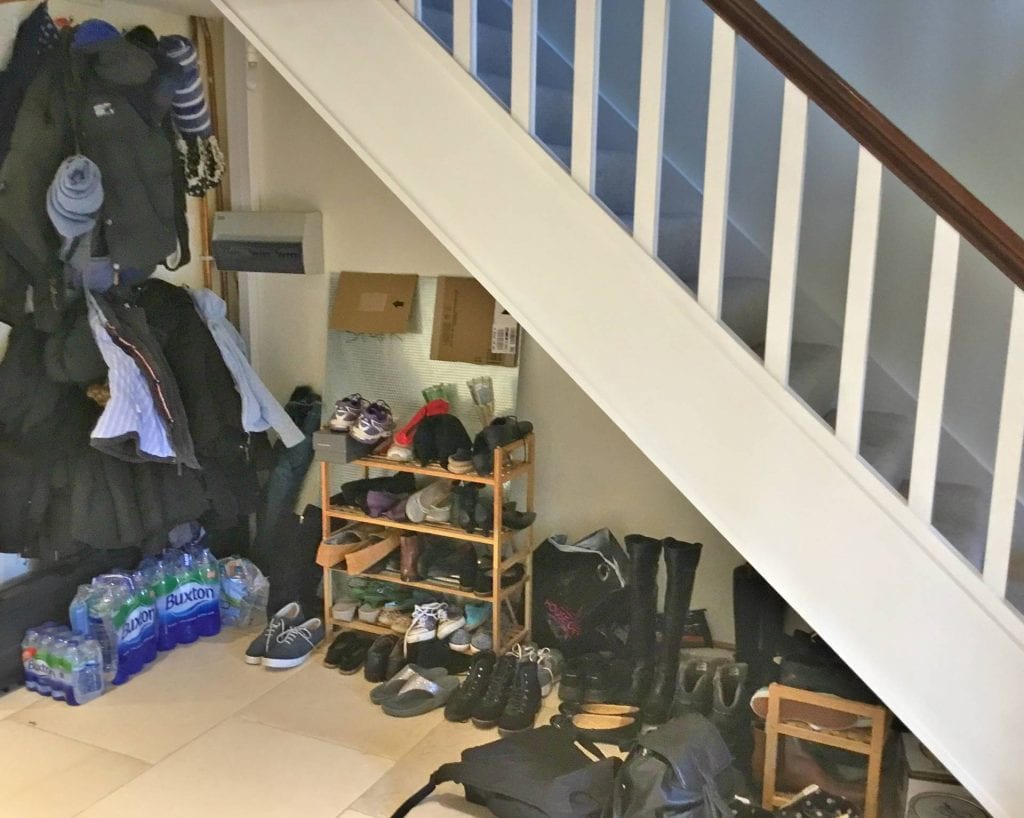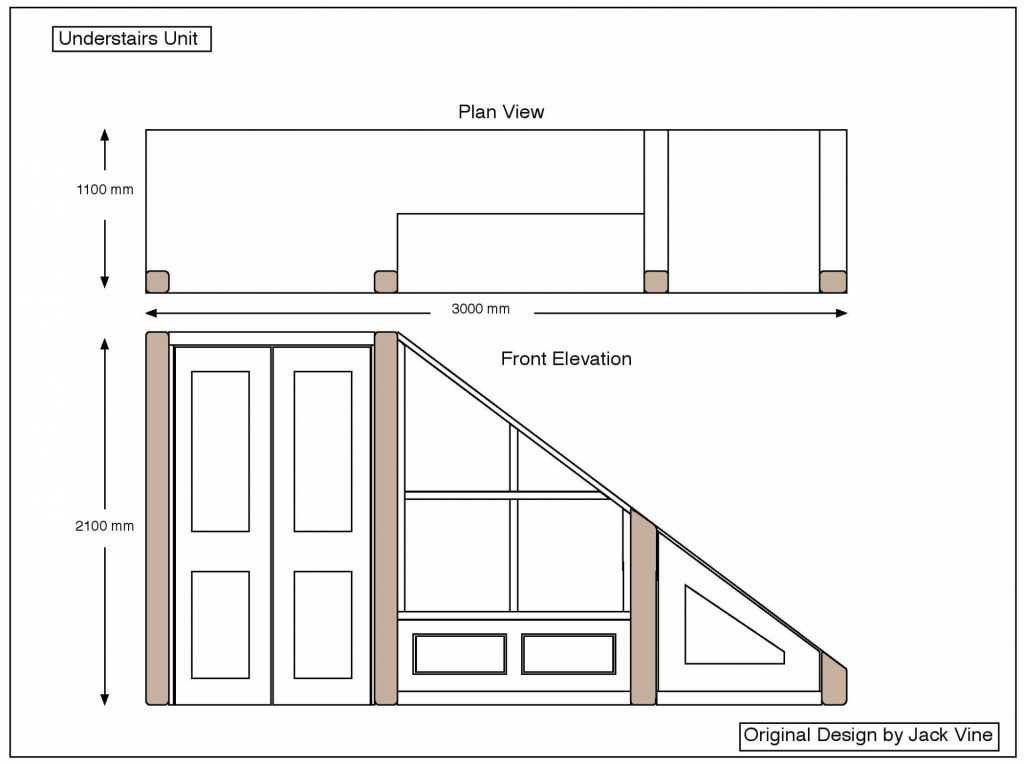 Because the space under the stairs was particularly deep I came up with a design that divided the space into three sections. The first section was a large cupboard that housed all of the coats and also gave access to the fuse board and water stopcock. The double doored cupboard was big enough to comfortably step into. Internally the cupboard went round the back of the second section (the trunk seat) using every bit of space, ideal for tucking away a hover or even a suitcase.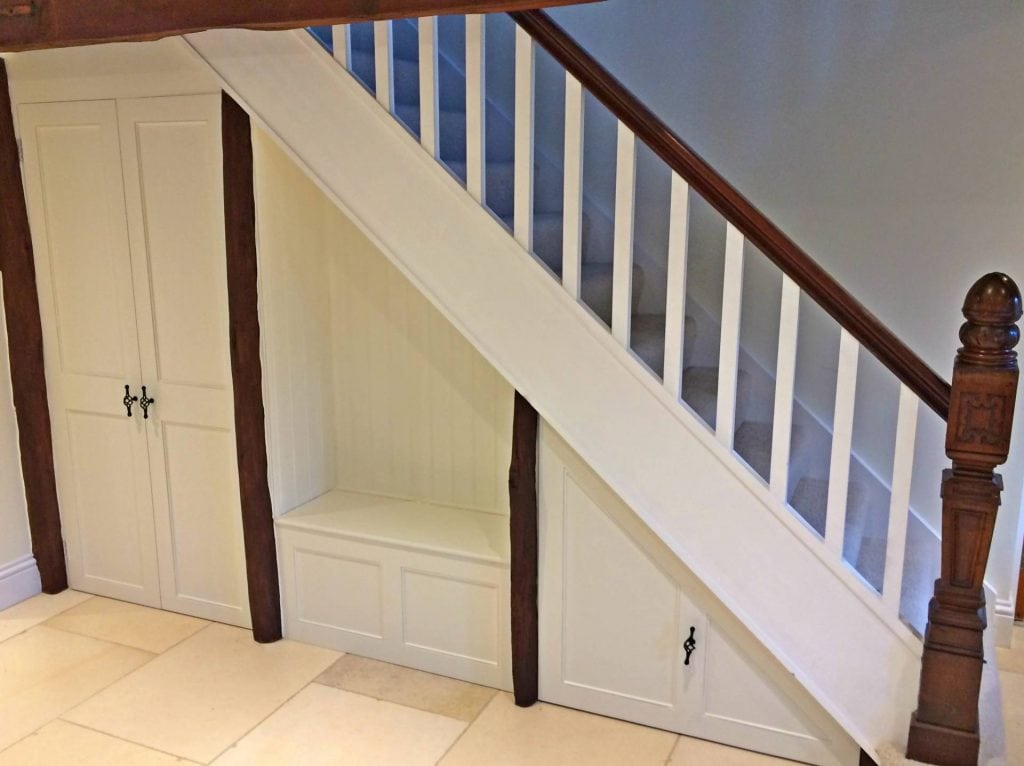 In the middle section I made a trunk seat with a shaker style front to match the doors on the cupboard and the panel on the shoe drawer which I also made in a shaker style. The panelling round back of the bench I made with a butt and bead vertical board to give the area a separate and more intimate feel than just plain walls. The trunk lid was then fitted with a constant hinge, additional supports and a child-safe stay. This made it ideal for storing bags and sitting down on to put on your shoes.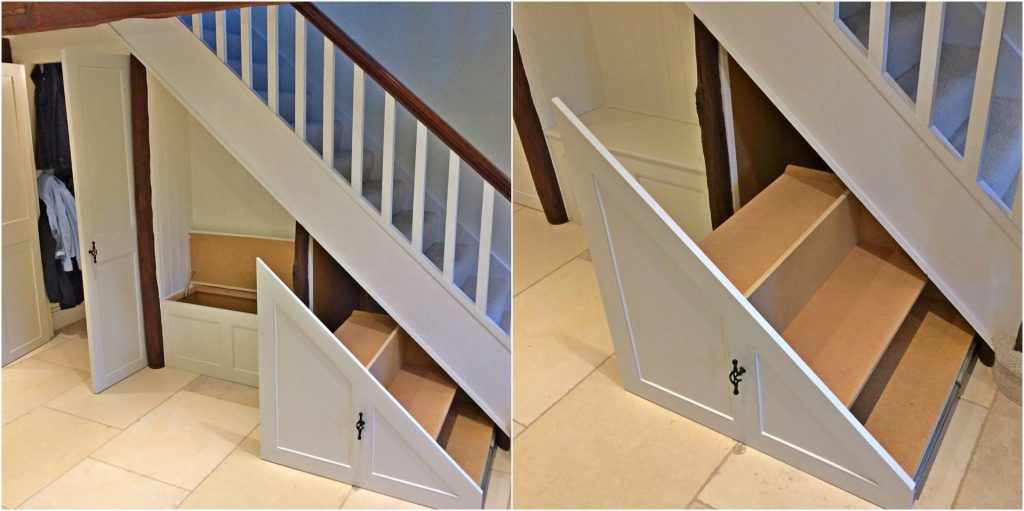 The last section utilises the tight space with a shoe drawer. Drawers like this are becoming more and more popular and they are a great way of using the full potential of the under stairs in any house. The most important thing about these style of drawers is that you have the appropriate runners. I used extremely heavy-duty fully- extending industrial runners. These aren't cheap and are able to support a lot more weight than I'm asking them to for this job. This might be overkill but have found with runners and sliding door mechanisms that if you are no where near the maximum load capacity, they work a lot better. The drawer I created, is fully exstending and has three shelves allowing enough space for all the family's shoes.
Tagged with
bag storage
,
Bespoke
,
carpentry
,
cupboard
,
Design
,
open plan
,
runners
,
shaker style
,
Shelves
,
shoe drawer
,
shoe storage
,
storage
,
under stairs storage
,
understairs