My clients for this project wanted to redesign their ensuite and wardrobes. They also wanted to remodel the family bathroom and W.C. I could immediately recognise how much space they were losing and was confident that I could come up with a better design.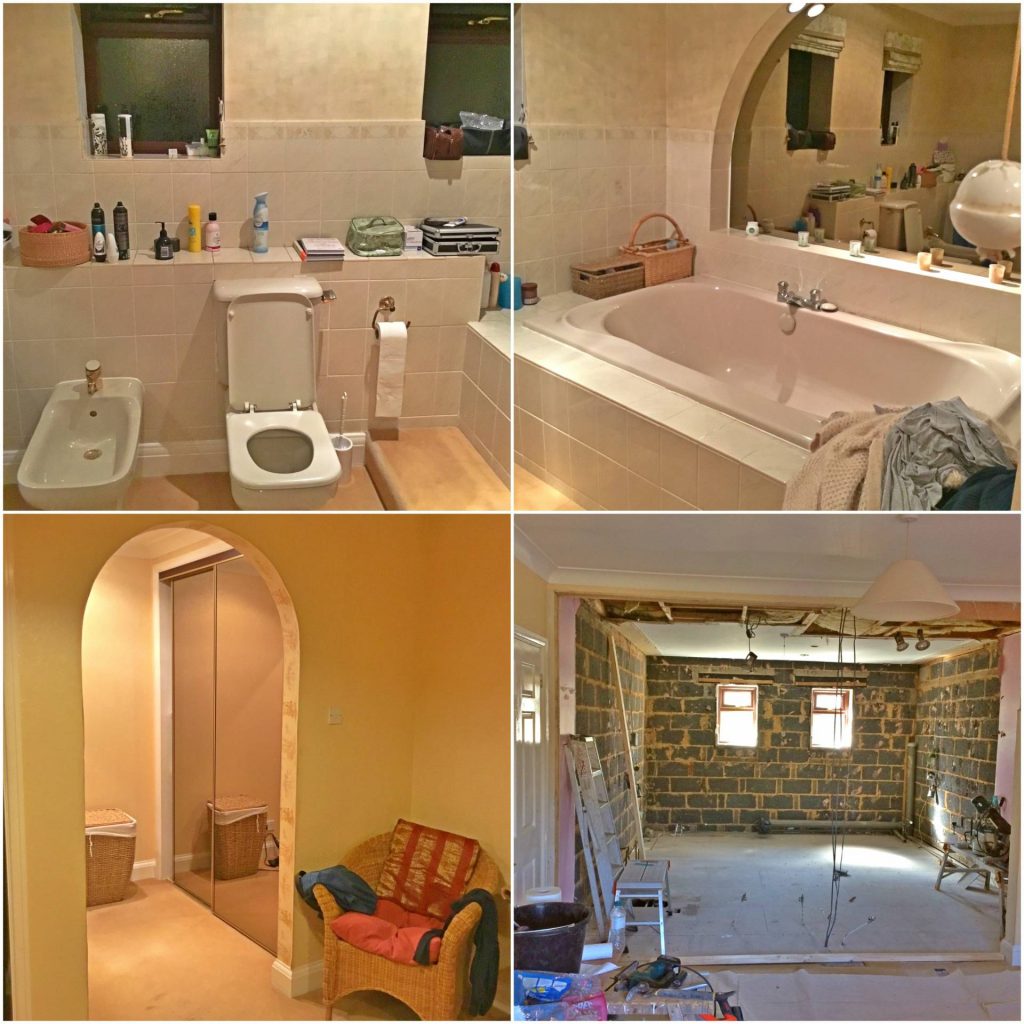 I designed a walk-through wardrobe that lead through into the ensuite.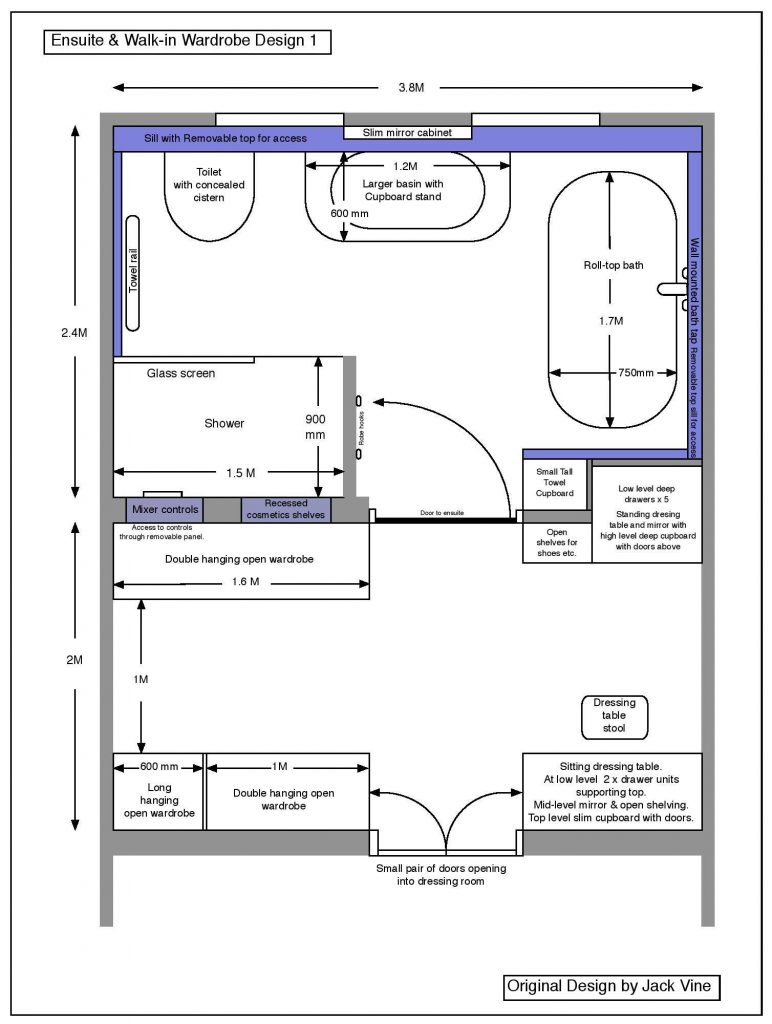 Ensuite
I installed timber panelling around the bathroom which looks good and is practical. All of the pipework for the bath was then set onto the wall. Having removable sills meant that all the pipework and joints were still easily accessible.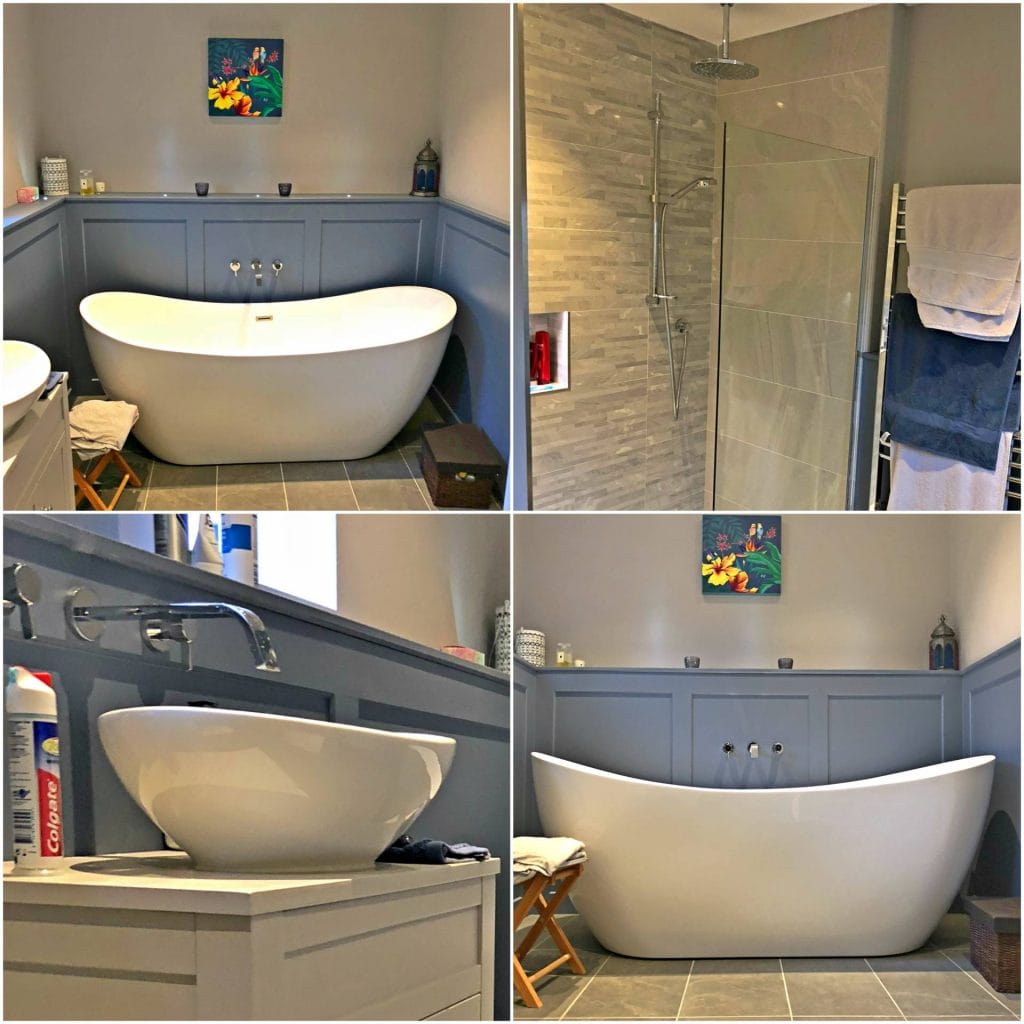 I am proud of a number of elements. The first, small LEDs set into the sills around the room allowing you to choose to have mood lighting, similar to lighting candles, but without the fuss. Secondly, the built-in cosmetics shelf in the shower with LED lights. Lastly, the floor to ceiling thin cupboard ideal for hiding the controls for the underfloor heating.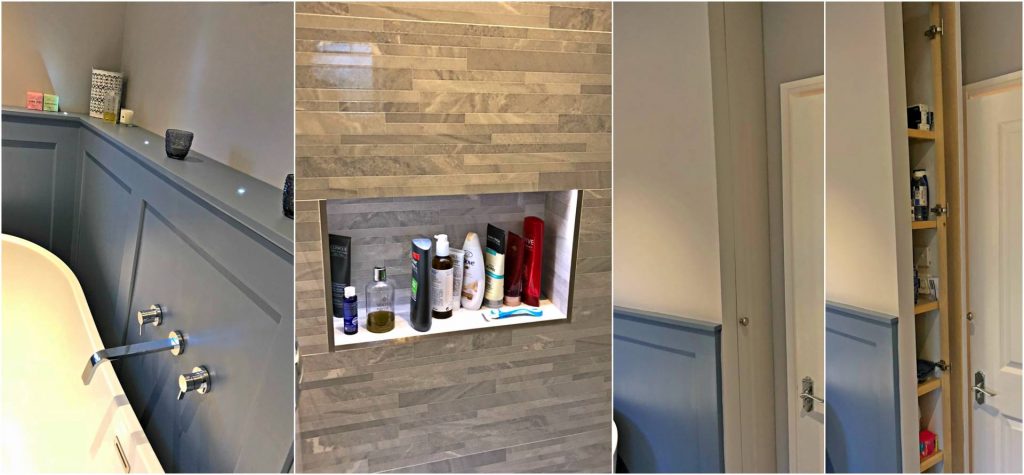 Walk-Through Wardrobe
I designed the walk-through wardrobe to have two distinct "his" and "hers" sections.
On "her" side there is a small long hanging area as well as a double wardrobe and a seated dressing table.
On "his" side there are two double hanging areas and a tall-boy drawer unit.
I love Oak and it's use in this wardrobe. Over using it would have made the whole space look too dark.
The hanging section has solid oak only at the the front of the shelves.
The mirror at the end and the LED lights at the top help keep the space feeling light.
The hanging section backs onto the shower so the panel at the back is removable.
The dressing table, tall-boy, cupboards and adjustable shelves are also made of Oak.
The mirrors and LED lighting finish these pieces.
I put in double sockets for each side and one on the floor. This is then ideal for chargers, a hairdrier. or straighteners.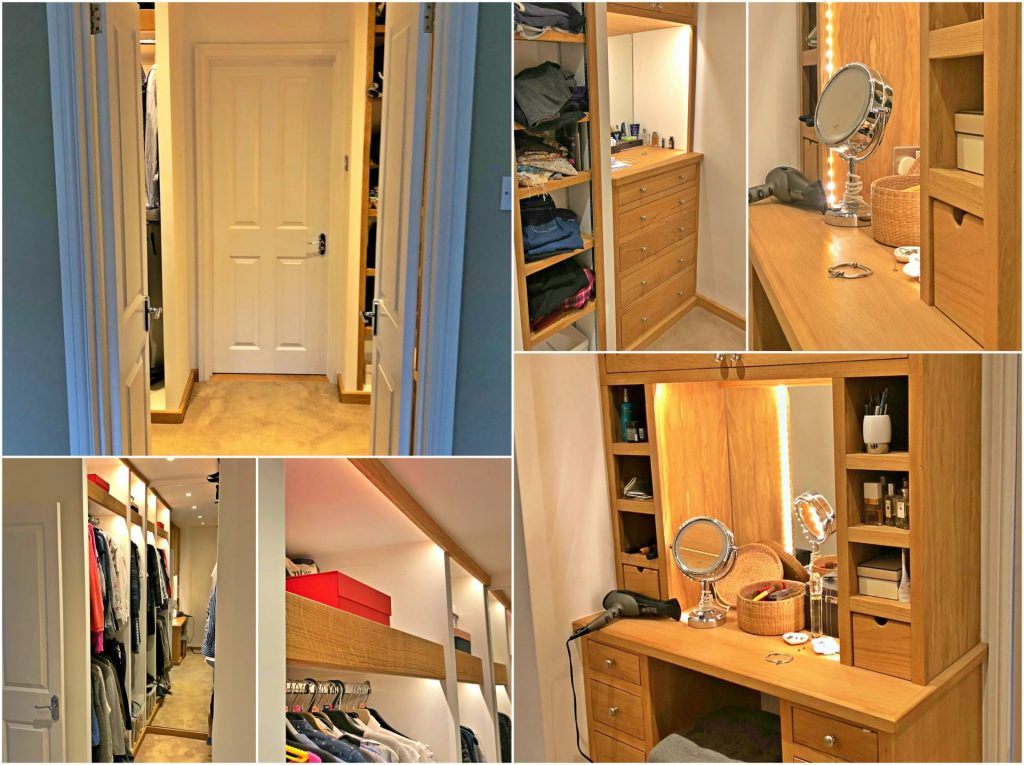 Family Bathroom and W.C.
I fitted a double basin with two mirrors in the bathroom. I used a simple version of the panelling around the bottom half of the bathroom and the W.C.

The continuation of this feature through all three spaces make them tie together. This works even though the spaces they are in are different.

I am really pleased with how the project evolved from design to completion and the client was delighted with the finished work.
Tagged with
adjustable shelves
,
basin
,
bathroom
,
cosmetics shelf
,
cupboards
,
drawer unit
,
dressing table
,
ensuite
,
his and hers
,
LED
,
LED lighting
,
mirrors
,
Oak
,
Shelves
,
tall-boy
,
underfloor heating
,
unit
,
W.C.
,
wardrobe
,
Wooden Panelling