This project was very different and something I was asked to do by the PTA at my daughter's school. It is definitely one of the most abstract pieces of furniture I have had the pleasure of designing, engineering and constructing.
When I was approached, the concept was to design a tree that  looked like an open book fanning out from a corner space, with book storage and seating for the children. The idea was simply to create an inviting area for children of the school to come and sit and read. From this, I created a sketch design of the kind of thing that I could make whilst incorporating as many of their ideas and suggestions as posible.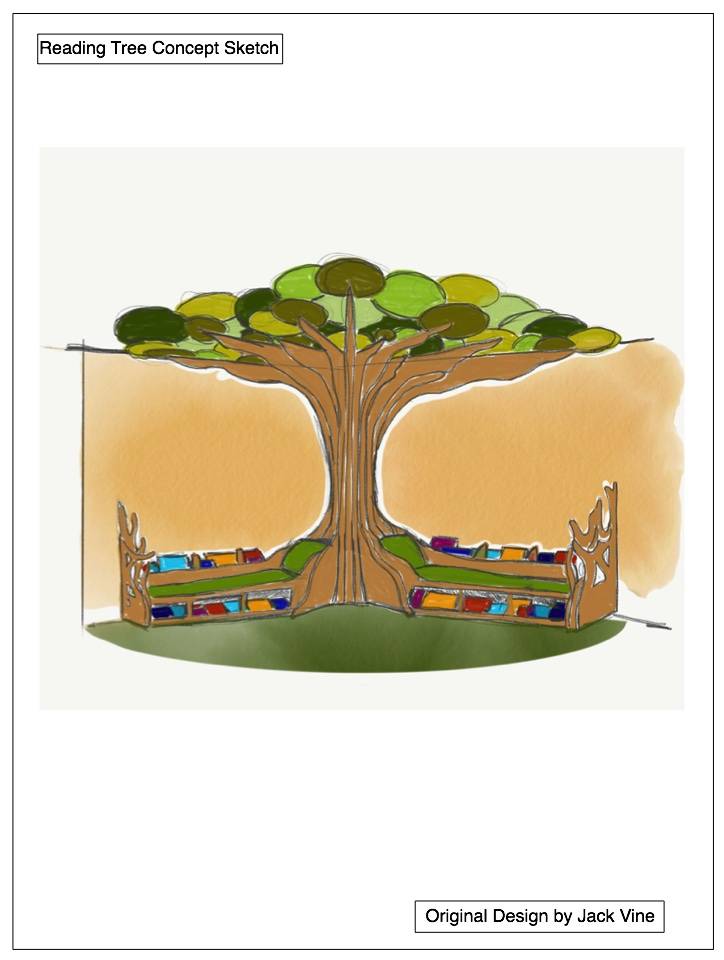 Fortunately, the drawing I came up with they loved! But the harder part was trying to take the concept sketch to reality. Unlike most things I make; TV units, storage solutions, wardrobes, etc, this piece had to look organic. Most of other pieces are not without their challenges, but are fairly straight forward to design, and are mainly linea in their asthetics.
This piece had to be relatively easy to cut, assemble in pieces and then fit.
I started by creating a model of the tree. This helped me a lot with getting a feel for the overall piece and the scale. It was useful as it showed how it would support itself and I could also then think about how I could repeat pieces, to make it simpler, without the losing it's intended organic feel.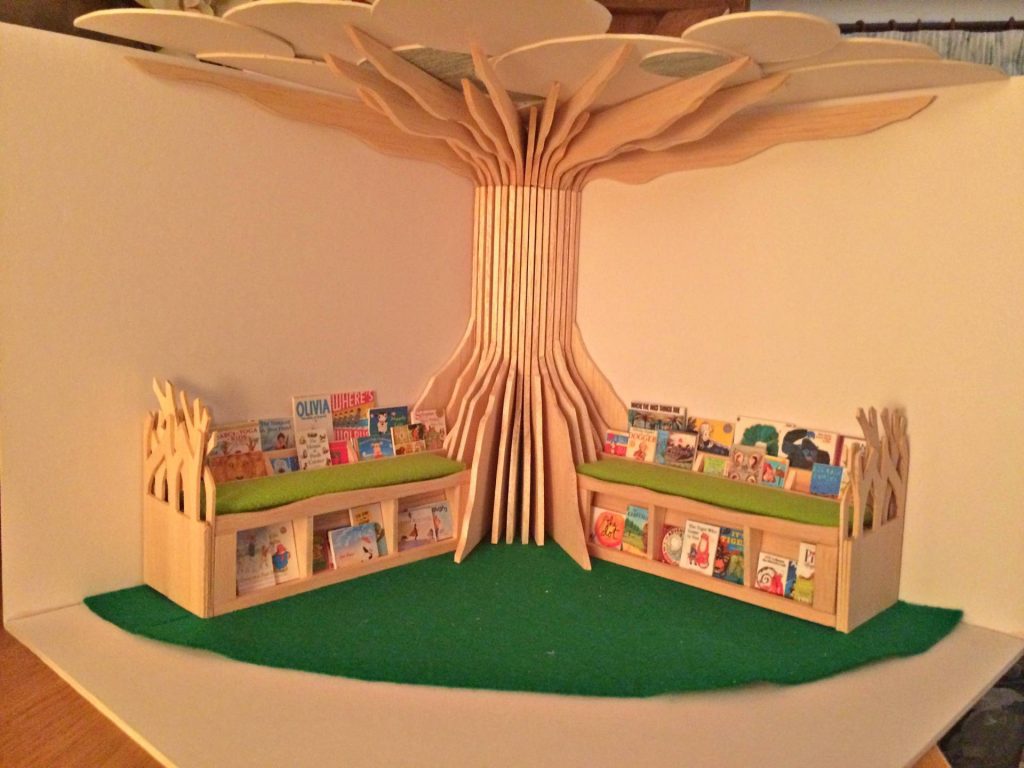 The model helped not just me visualise the construction; but everyone else see how it would look when it was completed. I then worked on engineering how the different elements would work together and how I would cut and make the pieces link and be able to be constructed separately and only joined together during assembly.
The kind of plywood I wanted to use for this project was a Poplar Ply as it is light, easy to cut, machine and sand. The bulk of the project was made with this ply only using some Tulipwood and Pine for additional supports and lipping on hidden elements. Lastly I used 9mm MDF to cut into discs for the canopy which were then spray painted.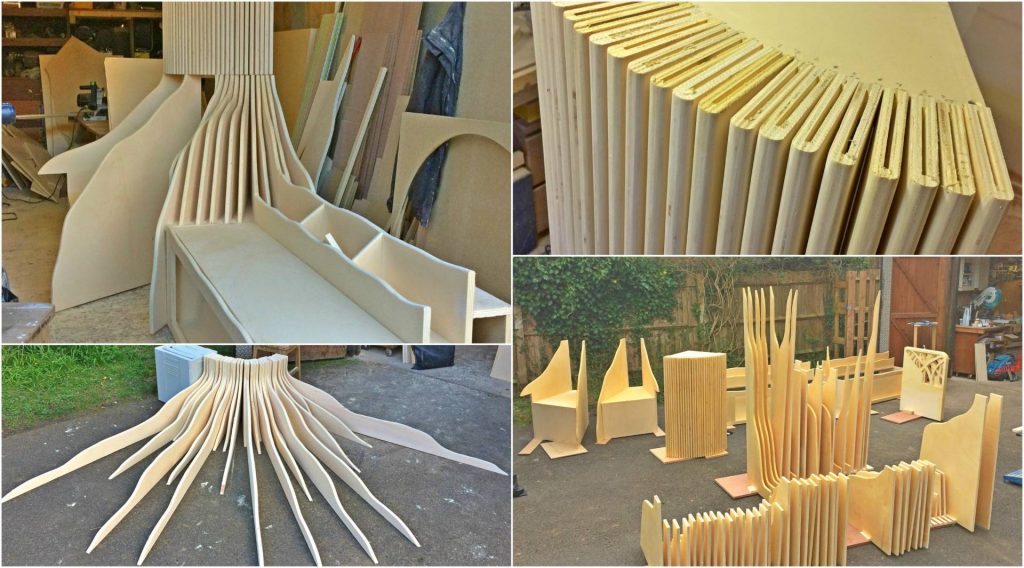 With help from a team of PTA members and additional parents, we managed to get the whole thing fitted in a day.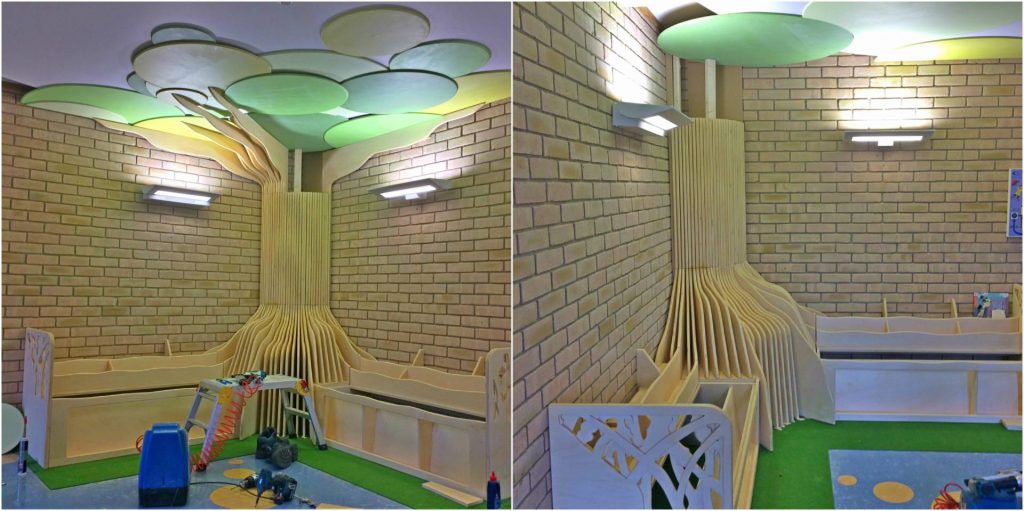 Once the piece was finished everyone was really pleased with the result. I managed to get to go in and see some of the children's first reactions. One of the best things about a child's critique is it comes without censorship! Luckily they were all really positive about it!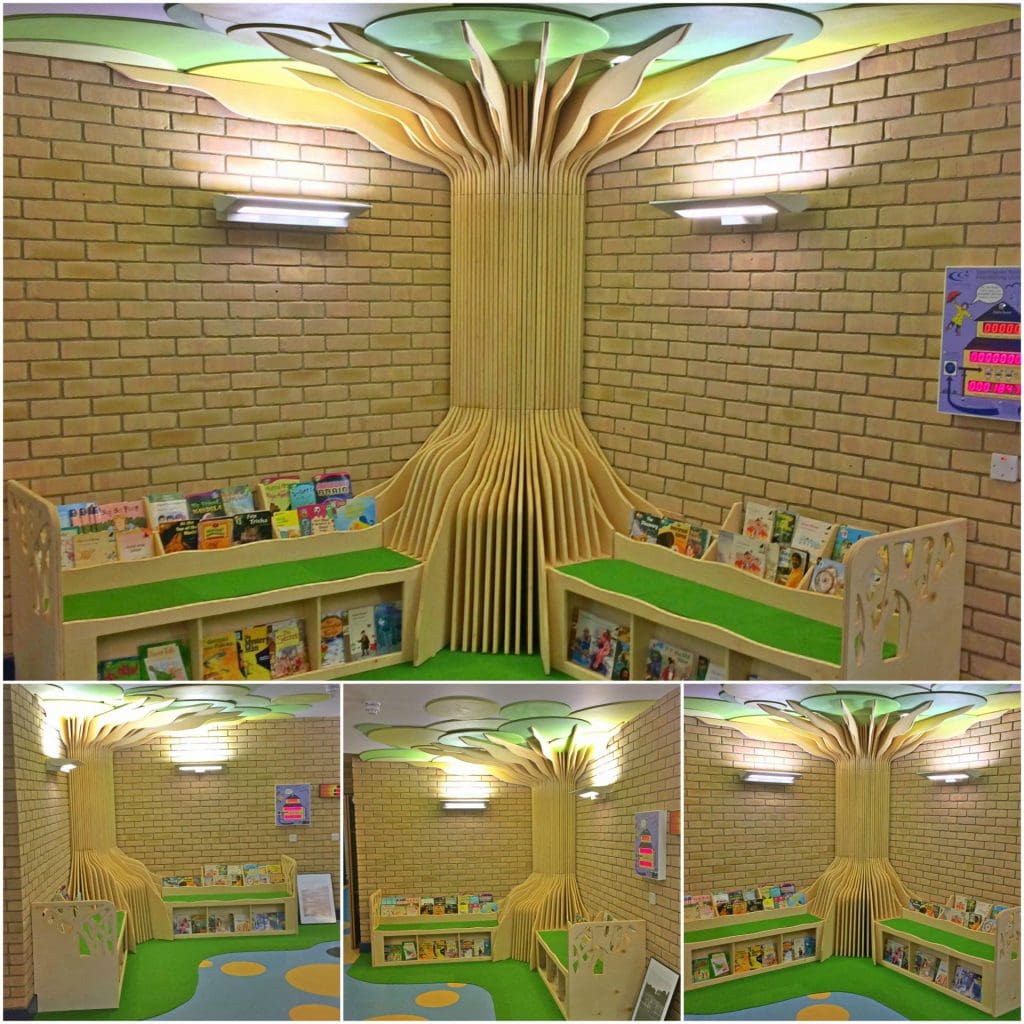 Tagged with
book storage
,
books
,
child
,
construction
,
MDF
,
mode
,
pine
,
plywood
,
Poplar
,
PTA
,
reading
,
reading area
,
reading tree
,
school
,
seating area
,
tree